Product Description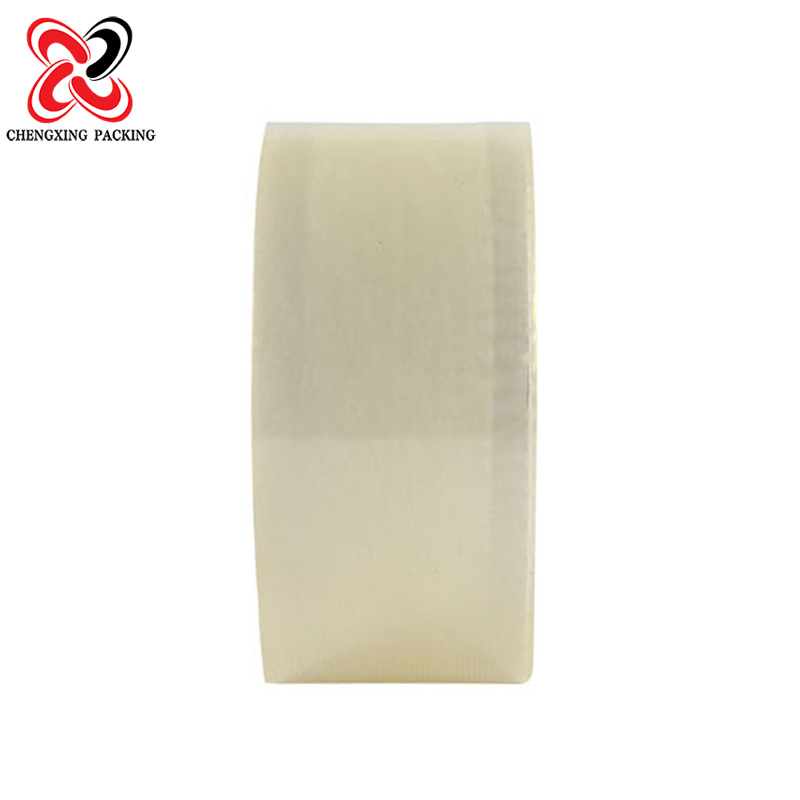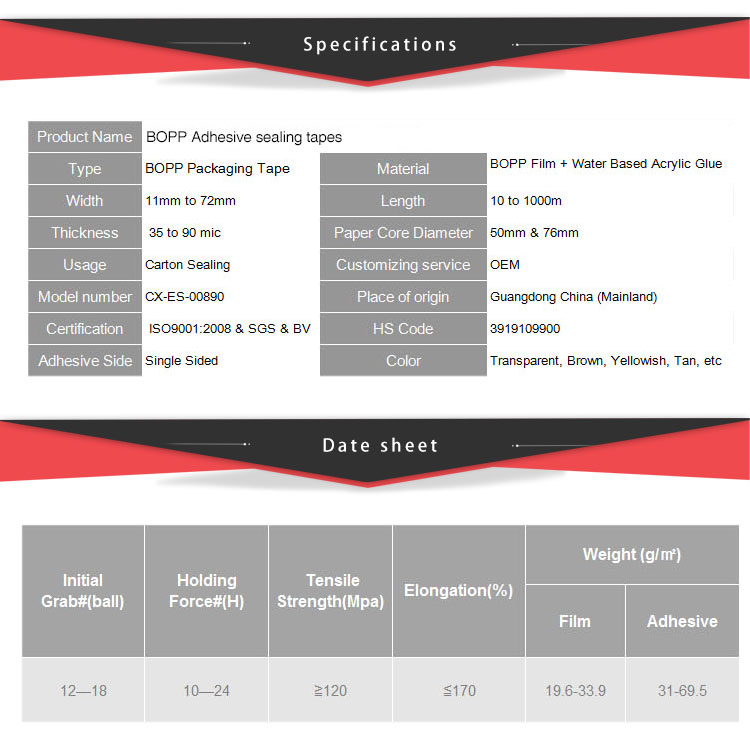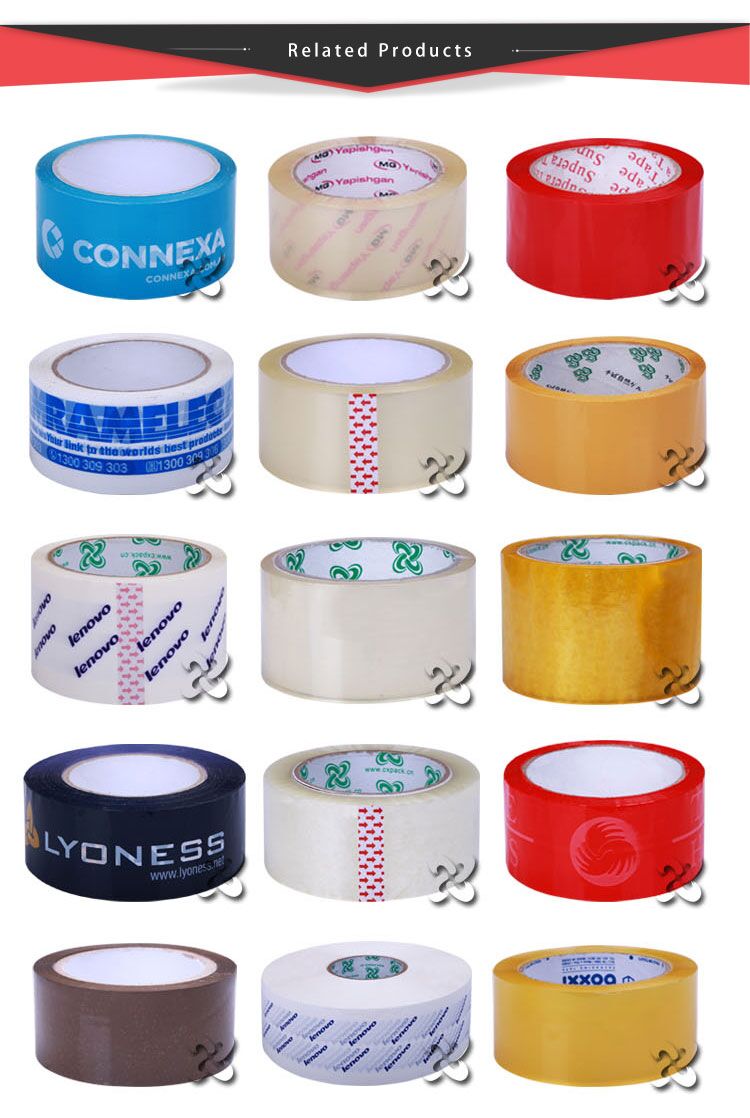 FAQ
Q:What is the use of tape?
A: Can be used for sealing, advertising, pasting, protecting products, winding, etc.
Q: What types of tape are there?
Answer: The tape can be divided into transparent tape, printing tape and color tape according to the color; according to the function, it can be divided into ordinary tape, low noise tape, no bubble tape, super transparent tape and so on.
Q: How is the amount of tape less transported?
A: The amount of tape is small. We generally choose express delivery (3-9 days), and you can also choose the transportation method according to your needs.
Q: How many tapes are there?
Answer: Generally, it is 24 rolls/carton, 36 rolls/carton, 48 rolls/carton, and 72 rolls/carton. The specific needs are judged according to the tape specifications.
Q: How many colors can I print on tape printing?
A: It is recommended to print 3 colors (including 3 colors) below, and 3 colors will cause the logo color of the tape to be chaotic.